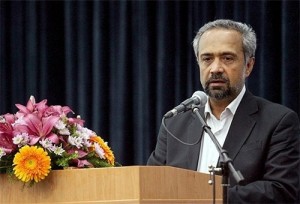 TEHRAN (FNA)- Iranian President's Chief of Staff Mohammad Nahavandian underscored the importance of the Supreme Leader's Nowruz message for attaining the country's intended goals, and said his emphasis on "Jihadi Management" aims to enhance the role and partnership of the private sector in Iranian economy.


Nahavandian said that "Jihadi Management" urged by the Supreme Leader aims to pave the way for the further participation of private sector in different field.

Economy is not an end by itself, but a ladder to reach culture, he said on Sunday.

The government is determined to remove obstacles on the way of businesses and the Supreme Leader insists on pursuing Jihadi Management, Nahavandian said, adding, this is an opportunity that should be seized.

Ayatollah Khamenei in a message on Thursday night called the new Iranian year as 'The Year of Economy and Culture with National Determination and Jihadi Management'.

By Fars News Agency



The Iran Project is not responsible for the content of quoted articles.