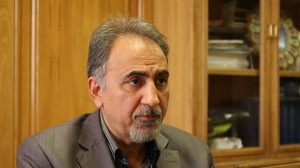 Madrid, Jan 23, IRNA - Visiting Iran?s Vice President and Head of Cultural Heritage, Tourism and Handicrafts Organization (CHTHO) Mohammad Ali Najafi said here on Wednesday that his visit to Spain was aimed at becoming familiar with global tourism achievements.

Talking to IRNA, Najafi expressed hope that his visit would play a positive role in expansion of Iran-Spain cooperation.


Describing Spain as a successful country in terms of tourism income and foreign tourists arrivals, he said Iran can utilize the experiences of this European country in tourism sector.

By IRNA



The Iran Project is not responsible for the content of quoted articles.