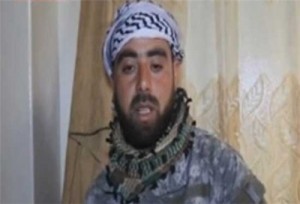 TEHRAN (FNA)- Omar al-Atrash, who is accused of carrying out the recent Dahiyeh blasts was killed in the Syrian area of Nehmat, on the Lebanese-Syrian borders.


Al-Atrash and his two entourages Ziad al-Atrash and Samer Houjairi were killed when a rocket targeted their car, Al-Manar reported.

A delegation from Arsal town headed to the scene of the event to identify the corpses and confirm the death.

It is worth to mention that al-Atrash is accused of carrying out Bir al-Abed and Ruwais blasts, murdering the Lebanese army soldiers in Arsal and planning for launching rockets onto the Southern suburb of Beirut (Dahiyeh).

By Fars News Agency



The Iran Project is not responsible for the content of quoted articles.