By China Daily USA

TEHRAN - An official at Cyber Command of the Joint Chiefs of Staff of Iran's Armed Forces Headquarters has said that the Islamic republic will give a strong response to any possible cyber attacks on the country's nuclear facilities, Tehran Times daily reported on Thursday.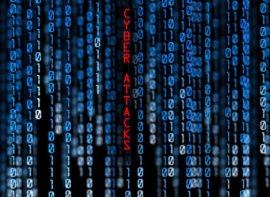 "They should be aware that Iran will give a proper response to any act of defiance," the unnamed official was quoted as saying in response to reports about possible cyber attacks on Iran's nuclear facilities.

The Washington Post reported on Wednesday that two of Iran's uranium-enrichment plants were struck by a cyber attack earlier this week that shut down computers.

The virus closed down the automation network at Iran's Natanz and Fordow facilities, said the report.

In June, the Washington Post reported that the United States and Israel had jointly developed a computer virus known as "flame", targeting Iran's nuclear ability.

US officials said the virus secretly mapped and monitored Iran's computer networks, sending back a steady stream of intelligence to prepare for a cyber warfare, according to the report.

In May, Iran's media reported that Iranian cyber experts detected and contained a complicated Israeli spy virus known as " flame" that had targeted Iran's oil industry.

Over the past few years, Iran has been the target of numerous cyber attacks aimed to disrupt the country's industrial systems.



The Iran Project is not responsible for the content of quoted articles.