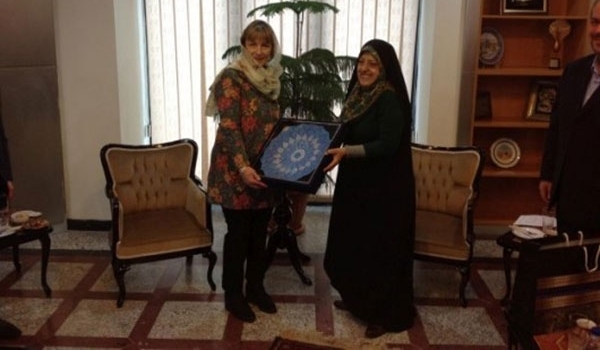 TEHRAN (FNA)- Iranian Vice-President and Head of the Department of Environment Masoumeh Ebtekar and Croatian Foreign Minister Vesna Pusi?, in a meeting on Tuesday, underlined the need for widening ties and cooperation in environmental areas.


During the meeting, the two sides discussed ways of promoting cooperation in the fields of environment and climate change.

Touching upon the two countries' historical and cultural commonalities, Ebtekar called for expansion of mutual relations in all arenas.

Ebtekar further underscored that the Iranian government has a proper strategy to safeguard the environment.

She pointed out that the global warming and climate change are among the international issues that have great impact on the regional countries, Iran in particular.

Iran is fully ready to cooperate with Croatia in areas of global warming and climate change, Ebtekar added.

The Croatian foreign minister, for her part, said the two countries enjoy ancient-old relations and vast untapped potentials.

Croatia, as a member of the European Union, is resolved to have cordial relations with Iran, Pusi? added.

By Fars News Agency



The Iran Project is not responsible for the content of quoted articles.