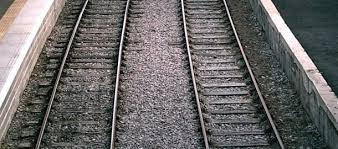 Tehran, Dec 1, IRNA Ė Political Deputy at Presidential Office Hamid Abutalebi says inauguration of transit railway in east of the Caspian Sea is promising strategic development of the countryís eastern area and coastal line in the south.
Making the comment in his Twitter page, he referred to the transit railway in the east of the Caspian Sea (Gorgan-Inche Boroun-Turkmenistan) which is due to be inaugurated in governmentís inspection tour of Golestan Province, he wrote this important corridor is one of the main factors for growth and development of the mentioned areas.

Abutalebi further remarked that the fact governmentís provincial inspection tour which started from southern parts showed that development of the eastern part and coastal line in the south is among Iranís long-term targets of balanced and national development.

He stressed that eastern part of Iran is undergoing drastic changes ranging from developments in Indian Ocean and the Pacific to billions of dollars invested in Iranís neighboring countries in the field of energy up to presence of others in Afghanistan to developmental changes in Central Asia and the Caucasus and achievements of the Caspian Sea states.

Therefore, he added, Iran is faced with strategic developments in the region and this is an issue with territorial dimensions for which plans should be made from Khuzestan to Jask, Chabahar and Inche Boroun.

According to Abutalebi, in line with the growth and development of the coastal lines in the south and the east, Khuzestan in south and greater Khorasan in north through interaction with Kuwait and Oman up to the northern neighbors are of significant importance.

Minister of Road and Urban Development Abbas Akhundi told reporters last week that Gorgan-Inche Boroun railway will become operational in the presence of presidents of Iran, Turkmenistan and Kazakhstan on December 3.

ďThis corridor after passing through Iran, Turkmenistan and Kazakhstan will play a key role in transiting goods on north-south and east-west directions in Asia.Ē

He said the major part of transit in the world is conducted between China and the West with 350 million tons annually while the corridor plays a pivotal role in connecting China to Europe and Russia and to the Persian Gulf.

Akhundi further remarked that along with north-south corridor the east-west corridor is highly important for the country, adding that fortunately the axis of east Caspian Sea has born fruits thanks to the efforts of Turkmenistan, Kazakhstan and Iran.

Stressing that opening of the railway will have positive effects in the region, he said Iranian, Kazakh and Turkmen nations enjoy long-standing relations and this route will play an important role in line with development of peaceful trade among CIS countries.

He said in the first years of the opening of the railway some three million tons of commodities will be transported which will gradually increase to five million tons and 10 million tons.


By IRNA



The Iran Project is not responsible for the content of quoted articles.