[caption id="attachment_105849" align="alignright" width="163"]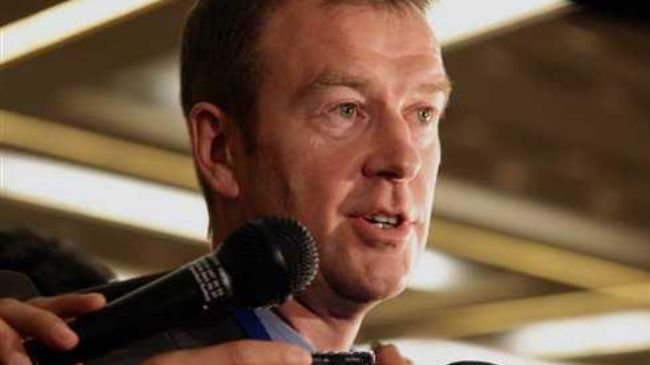 Michael Mann, spokesman for European Union foreign policy chief Catherine Ashton[/caption]
TEHRAN (Tasnim) - Iranian Foreign Minister Mohammad Javad Zarif and European Union Foreign Policy Chief Catherine Ashton discussed the latest developments on nuclear talks between Tehran and world powers in a meeting described by Ashton's spokesman as "useful".
Michael Mann announced in a Twitter post that the Tuesday meeting between Zarif and Ashton, held in Vienna, lasted more than 2.5 hours.



Meanwhile, Zarif, Ashton and US Secretary of State John Kerry are scheduled to hold a trilateral meeting in Vienna on Wednesday.

They will reportedly discuss the progress of the ongoing nuclear negotiations between Tehran and the Group 5+1 (the five permanent UN Security Council members plus Germany).

The three sides will try to explore avenues for the achievement of an ultimate deal on Tehran's civilian nuclear activities.

Meanwhile a Russian foreign ministry official has confirmed that Ashton and Zarif will meet with the G5+1 negotiators in Vienna on Thursday.

"Negotiators from all six powers in the P5+1 group will on Thursday meet with Iranian representatives for fresh nuclear talks being held in Vienna," Russia's deputy foreign minister said.

"It has been agreed to hold what can be called a mini-round of negotiations on October 16," Sergei Ryabkov told Russia's Interfax news agency on Tuesday.

On November 24, 2013, Iran and the G5+1 (alternatively known as P5+1 or E3+3) signed an interim nuclear deal in the Swiss city of Geneva.

Based on the interim deal, the world powers agreed to suspend some non-essential sanctions and impose no new nuclear-related bans in return for Tehran's decision to freeze parts of its nuclear activities.

In July, Tehran and the six countries agreed to extend negotiations until November 24 in the hope of clinching a final deal.

The two sides had held the most recent round of talks in New York on September 26 without making any tangible progress.

By Tasnim News Agency



The Iran Project is not responsible for the content of quoted articles.