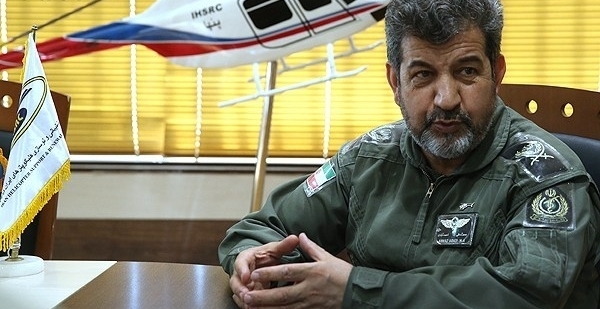 TEHRAN (FNA)- Iran has designed and built three helicopters which have passed all tests and are now waiting for them to be licensed for mass production, Managing Director of Iran's Helicopter Renovation and Logistics Company (PANHA) said, adding that one of the choppers can be equipped with radar-evading capability.


"In addition to overhauling all types of choppers, Panha Co. has designed and built three helicopters in three different classes for the country's future needs," General Mohammad Ali Ahmadabadi, who company is a subsidiary of the Iranian Defense Ministry, told FNA on Wednesday.

He said one of the helicopters has been designed to replace training jet choppers, while the second one, called Saba, has the capacity to transfer 8 passengers and has been made for marine, rescue and relief, and transportation missions.

"The third Iran-made chopper is the semi-heavy Homa helicopter. This chopper which can carry 14 people on board can be armed with various weapons systems and also equipped with a radar-evading capability," said the General who is also a pilot himself.

He said all the three have already passed tests and received flight approvals, "and we are just waiting for the final license to start their mass production".

In early June, Iranian Defense Minister Brigadier General Hossein Dehqan announced that PANHA had overhauled 20 helicopters and brought them back into action for the country's different military forces.

"The experts and staff of the Defense Ministry's Aviation Industries Organization have overhauled 20 helicopters of the Armed Forces at PANHA (helicopter manufacturing) company and we are now observing their delivery to Iran's honorable Armed Forces," Dehqan said in Tehran on June 2.

The minister said the 20 helicopters belonged to different categories and models, including "205, 212, 214, 412, SH, RH, CH and Mil".

In recent years, Iran has made great achievements in its defense sector and attained self-sufficiency in producing essential military equipment and systems.

In November, the newly-overhauled SH3D combat helicopter came back into operation in a ceremony attended by senior Iranian commanders.

The helicopter came back into operation for the Navy after nearly 20 months of overhaul repairs and seven months of tests.

By Fars News Agency



The Iran Project is not responsible for the content of quoted articles.