By The News International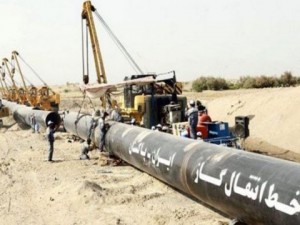 ISLAMABAD: Iran plans to invest $500 million to extend financial and technical assistance for laying the Pakistan section of the proposed gas pipeline between the two countries, according to a statement on Tuesday.
Iranian President Mahmoud Ahmadinejad is scheduled to visit Pakistan to sign the inter-governmental cooperation agreement (IGCA), according to which the Iranian government will provide a loan of $250 million to Pakistan and another $250 million will be arranged through Iranian commercial banks for engineering, procurement, and construction work on the Iran-Pakistan (IP) gas pipeline, IRNA news Agency reported.

According to a plan that has been proposed, Pakistani and Iranian companies would form a joint venture to lay the pipeline, it said.

Earlier, China and Russia had committed to financing the pipeline if they were awarded construction contracts without bidding.



The Iran Project is not responsible for the content of quoted articles.