Tehran, July 24, IRNA - The
[caption id="attachment_107822" align="alignright" width="219"]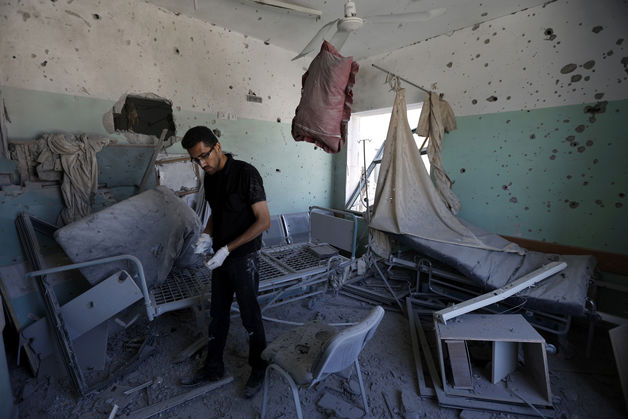 Photographer: Mohammed Abed/AFP via Getty Images
A Palestinian employee inspects damages at the Al-Aqsa Martyrs hospital in Deir al-Balah, in the central Gaza Strip, after the building was shelled by the Israeli army on July 21, 2014, killing five people and wounding at least 70.[/caption]
, in a statement released on Thursday, voiced readiness to dispatch physicians and medical teams to Gaza to render medical services to defenseless people.
The statement, issued on the occasion of the International Quds Day, added that this year?s Quds Day is a proper opportunity for foiling threats and plots of the enemies of Islam.

The country?s medical community alongside other Iranian people would participate in the International Quds Day rallies to be held on July 25, the statement said.

The Father of the Islamic Revolution, the late Imam Khomeini, designated the last Friday of the holy fasting month of Ramdan as the day to support the rights of the Palestinians and liberation of the Holy Quds.

By IRNA



The Iran Project is not responsible for the content of quoted articles.